Are you interested in a program?
Corporate, schools, group settings?
Day Camps
Basic Life Skills Day Camp
Ages 8 & up
$175.00
Become a better you in this time of uncertainty. Building relationships, self – confidence, effective communication, understanding body language, boundaries, teamwork and so much more for strong foundations of Life's Skills.
Safety in horsemanship along with knowledge of horses. How we parallel what the horse teaches to our everyday life.
This program is beneficial for all ages. Limited space available.
2 Day Camp Youth/Mentorship Camp
Ages 8 -17
$350.00
As our youth step together making choices, helping each other grow into strong leaders and adults working along side with horses.
Imagine what the future would hold if we equipped our youth with foundational tools for life? Skills development is essential to building resilience and long term quality of life. Life skills development prepares our youth for whatever life throws at them!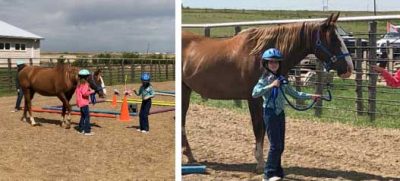 Youth Leadership (Ages 13 – 17)
$350
Life is full of challenges equipping our teens to face opportunities with ease and confidence. Using problem solving, communication, teamwork & assertiveness to develop leader-ship skills that will reap benefits into adulthood.
Springing Forward
(4 – 12wks)
Basic Youth Life Skills
We all need a little spring in our walks of life after this last year, especially for our youth!!! Challenging yes yet the greatest opportunities of growth await working along side of our horses. Confidence, trust, respect, empathy, healthy boundaries,positive assertiveness, patience and so much more as our teachers the horse deliver irrefutable results as our youth embark on their journey in maximizing their potential.
Pricing depends on how many sessions..
Weekly Programs
Fall Sessions

TBA
6:15 PM – 7:45 PM
$225
Life is full of challenges! Equip your teenager to face opportunities and obstacles with ease and confidence. This 8 week course uses problem solving, teamwork and assertiveness to develop effective leadership skills that will reap benefits into adulthood. Contact us to sign up!
Anti-Bullying
Upon Request
Bullying affects everyone. Whether a child is the victim or the bully, there is a need for building respect, confidence and healthy boundaries. Using teamwork and problem solving skills, participants will develop trust and build confidence from the inside out. Contact us for more information.
Yes we do go on the road with our program within a 11/2hr radius You supply the horses/facility we supply the rest!
Let's talk, together we will make it work! Building stronger communities empowering our youth for the future, leaders, individuals, self developing, group teambuilding is effective "Changing Lives Through Horses" insightful tool that works.
Youth Skills/Mentorship
Twin Lakes Ranch Ministry is hosting
Youth Skills/Mentorship
Twin Lakes Ranch Ministry
August TBA
Life Skills on the Road
Hosted By Twin Lakes Ranch Ministries Moose Jaw
" Two days empowering our youth with life skills that will help them through life's challenges. Working alongside horses on the ground completing various objectives the embarking on the journey of self discovery one step at a time."
Adult Leadership (18+)
This program strengthens the skills that you already have empowering the leader within. Problem solving, team building, articulation, focus, and so much more as you work together along with the horses.
Individual or Group bookings upon request
Ladies Night (18+)
Evening bookings
Ladies Splurge & Other ladies groups bookings
Call us for time slot availability
Are you ready to take time for yourself and feel great about it? In this one evening program, female participants will be equipped to face everyday challenges with confidence and ease. Build assertiveness, effective communication and be empowered to be a better you!
Date Night (18+)
TBA
$85 per couple
Are you ready to increase your connection with your partner? Using teamwork, you and your partner will increase skills that drive relationships to succeed: communication, respect and boundaries. Whether you have been a couple for a year or 50 years, this one evening program will provide solid a foundation to keep the spark alive!
Family Program
Learning skills as a family through the power of a horse.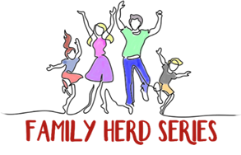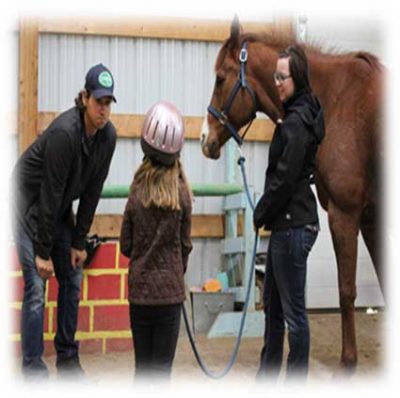 Are you interested in a program, but the dates above don't work for you?
Contact Us
and we can make it work!