"Let your horse teach you about yourself for you may be at the age where no one else can"
"They're (we) are the most forgiving creatures God ever made" 
– Nicholas Evans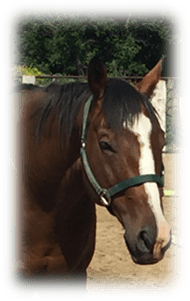 Fisher
Fisher is my name. I am a thoroughbred quarter-horse cross. Formerly a polo horse, very athletic, loving to run kind of horse with a competitive spirit. Being a team player is very important to me. Also, I am very observant watching body language & ready for the next step we as a team go forward. I'm a straight forward to the point type of horse, can be a bit anxious if decisions aren't made as a team, that will make your help your decision making, yet keep us all focused, assertive in bringing out the leader within. Accomplishing the objective is our goal. I really like being a bit of a jokester and listening to my teammates laugh as I do some funny things I can prank.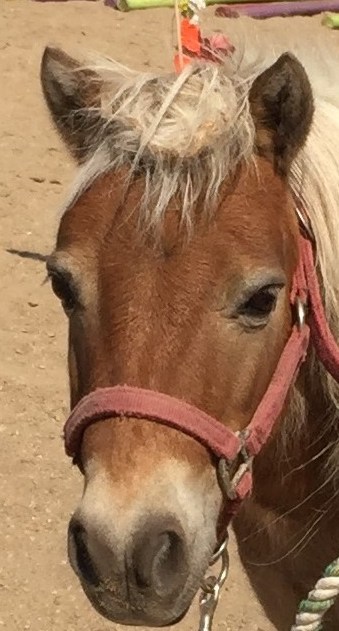 Mr. B
Braxton is my real name. I haven't told anyone my age. Being a miniature pony, I don't let my size hold me back. I often think I'm like bigger or just as big like my herd friends. Trust & respect are two of my best qualities in my teaching moments I give my participants. Especially, building relationships is my fav. Why? I like getting to know participants through grooming. I really love the attention. I speak loudly through my body language, 'listening" Is encouraged as the challenges are great opportunities that I show for others to learn. Thinking outside the box we become stronger team players together. The biggest reward for me as a teacher is seeing the smiles & getting the GINORMOUS hugs of thanks at the end of session when we complete the objective. One important thing I forgot to mention. I am also very creative….Before I got this new home/job as an EAL pony. The other farms I lived at, I use to find ways to think outside of the pen..I really liked eating fresh green grass. Broken fence, small openings whatever I saw as a way to escape, yup I would find it. Thought I'd be honest. I had created challenges to be great opportunities to think outside the box(pen) helped a few people learn and grow. I've grown up over the years I have lived here. I love working with people—especially kids building their confidence !!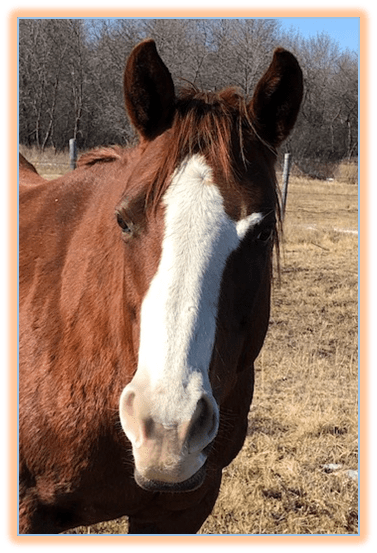 Katie
Our sweet (Miss) Katie and that she truly is. Our newest teacher here at Risinghoofs. Gifted to us to continue teaching those who need that extra time, confidence, and kindness. Coming from a cattle ranch, herding cows, being a lesson horse, & other various ranch jobs. This girl has lots of common sense that as she patiently teaches her participants. She enjoys seeing the results that occur from the sessions in the arena. She encourages leadership/ team playing and she has whimsical side of her that if you really listen to her speak. Gentleness in all of her of the teaching moments… We are very pleased that she adds so much to our herd our lives and many more lives in the days ahead. Just watching her amongst the other horses for being the newbie she is really respected and well-liked by everyone and all who meet her.
My horse Sig was kind, and made me feel more confident!
I learned how to communicate with your partners without talking.  My partners were Trixie and Jaden and I had FUN!!!
Today I learned to trust horses, and teamwork with friends and horses.