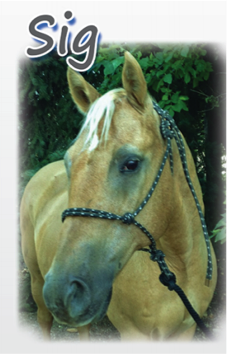 My name is Sig. I am 30 years old. I have been a retired show horse for 15 years now, but I am still called a "Pretty Boy". Other past hobbies I have participated in are barrel racing, roping and working with cattle. I am the leader of the herd and love meeting new people of all ages and levels of experience. I have taught my owner, Jen, many life skills over the years such as empathy, assertiveness and leadership and look forward to teaching these skills to others.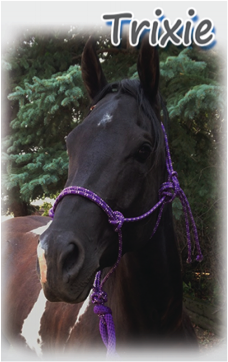 My name is Trixie and I am 4 years old. I am the first horse to be born and raised on this farm and have received lots of love and attention. I am sometimes called "Princess". I enjoy receiving attention by being brushed, led by a halter or by being ridden. I am skilled in teaching people compassion, respect and gentleness. I am very honest and open about how I feel so I strive to bring these skills out in the people I teach.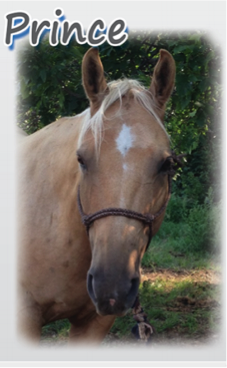 My name is Prince and I am 10 years old. I am the tallest horse at the farm, but my heart is just as big. My hobbies are barrel racing, being ridden and trying new things. I have spent most of my life with kids and pre-teens. I work the best when I am given clear directions so I thrive when I am teaching youth how to be assertive, confident and use their leadership skills.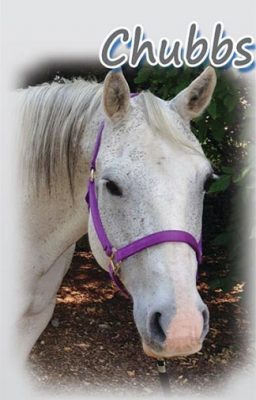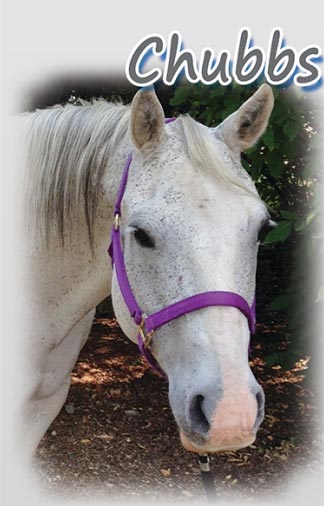 My name is Chubbs. I am 22 years old. Like Sig, I am also a retired show horse. I am very laid back and enjoy working alongside participants in the EAL program. I prefer to work as a team, with both people and horses. My laid-back nature will teach participants encouragement, patience and teamwork.
My horse Sig was kind, and made me feel more confident!
I learned how to communicate with your partners without talking.  My partners were Trixie and Jaden and I had FUN!!!
Today I learned to trust horses, and teamwork with friends and horses.